Buy The Backpod
Regular price
$68.88
Sale price
$55.88
Unit price
per
Sale
Sold out
FREE SHIPPING TO USA AND NZ
This is an official Backpod site selling Backpods from New Zealand, where they are invented and manufactured. We also keep inventory in depots globally, so delivery is often very fast.
Prices are in $USD
Free shipping to US & NZ and affordable shipping globally

We can't ship to countries in the EU (or UK), due to licensing in the region
--------------------------------------------------------
 Perfect Targeted Treatment
TREAT the cause
RELEASE the ribs
RELIEVE the pain
The Backpod and its home program were developed in New Zealand specifically to counter the huge upsurge of pain and headache in people hunching over computers and smartphones.  So the Backpod is ideal for all problems which involve hunching.
It also specifically stretches tight rib cage joints, so helps with breathlessness and other conditions involving these, including costochondritis, chronic asthma and rib pain in pregnancy.
Customer Reviews
03/21/2023
Scott P.

New Zealand
Magic Backpod!!
I cannot rate this highly enough. I actually found out about this product while searching for info on Costochondritis on YouTube and was amazed that help was at hand here in New Zealand. I've been using it for two weeks and can feel a marked difference in my pain levels and my flexibility. I am lucky to have found this and lucky that my physio was open minded enough to try it, to the point she now has one for her practice!! The best $100 I've spent in a long while!!
02/08/2023
Debbie A.

United States
A life saver
I thought I would be suffering with costochondritis the rest of my life. I had already begun ticking off the activities that I would no longer be able to enjoy. Then I began to use the Backpod and within TWO WEEKS my pain subsided. I feel like I have my life back!
01/28/2023
Caroline C.

United States
Never received it
Never received itv
12/30/2022
Armistice S.

United States
Everything You Need!
Perfect! My wife loved it!
11/13/2022
Vicki S.

United States
Backpod review
Good. I think it's really helping.
11/12/2022
Natalie S.

United States
So far so great!
I have had the opportunity to use the backpod about 5 times now and already, I can tell that it is helping me. I have noticed my posture has improved and the old whiplash neck even seems to benefit. I've practically been telling everyone I know about it. Thank you so much to whomever came up with this! I'm a fan!
08/05/2022
Cynthia M.

United States
Neck pain
Great - just wish I had packed in my suitcase while in Alaska on vacation for two weeks! Cannot wait to get back started.
07/30/2022
Karla S.

United States
Back Pod Review
I continue to utilize the back pod for mid and lower back vertabral spasms. I have aproximately 18% scoliosis and can easily experience spontaneous muscle spasms. I have found that treatment witht the backpod to be highly helpful and would certainly recommend it use.
07/20/2022
Sarah B.

United States
So helpful for costochondritis recovery
In late November 2021, I began experiencing very painful symptoms of costochondritis that would flare up almost every day for 2-3 months. I stumbled upon the backpod on Youtube and Reddit and I so glad that I did. Hearing Steve August explain costochrondritis in a way I felt like my doctor was failing gave me hope. Now, my recovery was not as quick as I would have liked, but using the backpod really helped, especially to relieve the severe symptoms I was having. I would use as instructed, starting out once a day and then increasing to twice daily. I would use it between my spine and shoulder blade on both sides of my back as instructed in the manual. Combing the backpod while the other exercises that Steve reviews on Youtube helped immensely and I am so grateful to have this as a tool in my recovery from costochondritis.
07/04/2022
Carol H.

United States
Skeptical no more!
Takes getting used to but give it some time, it works. You will walk taller and feel relief.Pain lessens and neck tension eases. Worth the money.
07/04/2022
Steven J.

United States
Backpod works wonders
This is an amazing product. I use it for a few minutes every evening. My back and ribs feel so much better after a few weeks of use.
07/04/2022
Charles S.

United States
Amazing Product
I purchased this for my wife and myself. I had been using it maybe 3 days when I went back to see my Physical Therapist', what turned out to be my neck, back and spine. He was thrilled I was using the back pod, he thinks it's a great product. It's definitely helping to break the collagen loose, allowing my thoracic spine to move freely. With About 9 visits to my PT and using the Pod, my posture has improved, my hunch is slowly going away and my neck straightening. I will continue to use the pod and do my PT exercise at home to keep myself pain free. I am so glad to find this great, easy to use product.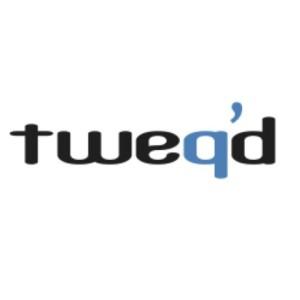 KM
07/04/2022
Kiran M.

New Zealand
Very useful and works well
Vey good. Primarily used by my wife. She says it has helped considerably.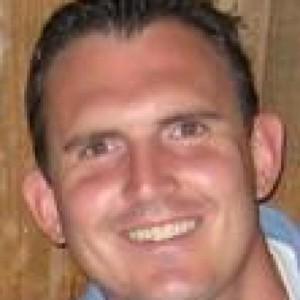 JG
07/04/2022
Jeff G.

United States
No more pain around my sternum
Just using the back pod for a few minutes each day has stopped the constant pain I've had where my pecan muscles attach to my sternum.
06/06/2022
Dan N.

United States
Perfect
Been using this daily for 6 months. It's totally eliminated pain from costochondritis. Couldn't be happier. Thank you.
05/13/2022
Judith S.

Canada
Backpod
This is a very useful product to help with the upper back and a stoop. Both my daughter and I use it and I find it also helps with any neck pain.
03/04/2022
Brenda C.

United States
Don't be without it!
Have a Pettibon wedge which I still use and benefit from but I have to say this Backpod does more to relieve cervical spine stress at home than anything else I've ever used. And that includes emulating the same thing with rolled up socks or a tennis ball which I've done for years. I am super active, walk a few miles daily, and do specific exercises to help my neck/back. Cannot imagine not doing my Backpod routine and stretches. Thank you for this marvelous creation!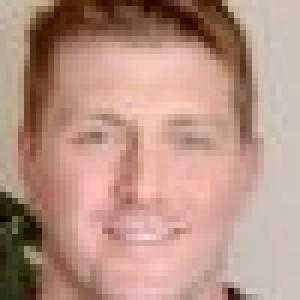 PM
03/04/2022
Peter M.

Canada
It Works If You Follow the Instructions
After 6 weeks using the Backpod I have eliminated my Costochondritis without using anti-inflammitories. I continue to use the Backpod daily to ensure it never comes back and to counter balance the time I spend on a computer during work. Read the instructions and follow them, you will not regret it!!!
12/06/2021
E. SHIRIN Caldwell

New Zealand
BACK POD
Good. But is does need to be used regularly for lasting effect
11/06/2021
Donna W.

Canada
This thing really works!
I've been trying for years to get my shoulder to stop hurting. My back stiffness I just took for granted. Then I heard about this device from Bob and Brad on Youtube and watched the video by Steve August. He had so much integrity that I took a chance and ordered it. And I'm very glad I did. I just lie on it while watching TV and do a few exercises. The amount of stiffness in my mid-back that the backpod unlocked was a revelation to me and I think it's what allowed my other muscles to start to relax. I'm feeling so much better. My neck and back feel way less stiff and sore, my shoulder pain is going away and I have hope that my body is going back to the way it used to be when I felt limber. I can't recommend this enough.